FOR IMMEDIATE RELEASE
Singapore, 28 January 2022
We have great pleasure to announce and welcome the addition of Ms. Delphine Ho, as a full-time arbitrator Resident of The Arbitration Chambers.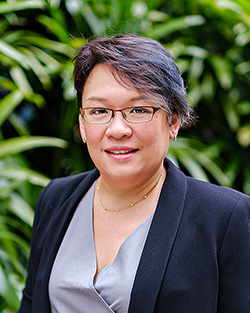 It is with great pleasure that we announce and welcome Ms. Delphine Ho as the newest full-time Resident of The Arbitration Chambers. Ms Ho will join us as from 1 February 2022.
Lawrence Boo, Head of Chambers says - "Delphine represents a young new breed of expertise that could refresh the current arbitral community. She is one of the first Asian women to join the ranks of international arbitration full-time. This is certainly a very positive development for the Singapore arbitration scene."
Delphine was the immediate-past Registrar of the Singapore International Arbitration Centre (SIAC). During her tenure with SIAC (2016–2021), she supervised the SIAC Secretariat in the administration of thousands of cases filed with the SIAC under various arbitration rules. She is no stranger to the international arbitration community, having engaged extensively with arbitrators, arbitration counsel and other stakeholders.
Delphine also brings with her a broad range of expertise in construction and infrastructure projects, corporate-commercial disputes, energy, transportation and technology, harnessed during her days in legal practice and her term as a judicial officer in the Singapore judicial service.
She speaks frequently at seminars and regularly teaches international arbitration at various levels, and is a member of the Singapore Institute of Arbitrators' (SIArb) teaching faculty.
Delphine's admission to The Arbitration Chambers will add much energy and broadens the range of expertise available for arbitral appointments in our Chambers.