FOR IMMEDIATE RELEASE
Singapore, 19 February 2021
We have great pleasure to announce and welcome the addition of Dr. Winnie Ma, as a full-time arbitrator Resident of The Arbitration Chambers.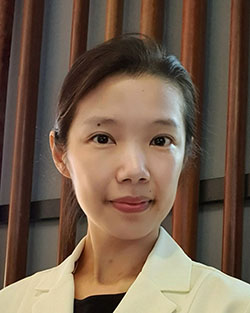 The Residents of The Arbitration Chambers are pleased to announce that they have been joined in their number by Dr Winnie Jo-Mei MA, who now practices with them as a full-time professional arbitrator.
Winnie was the former Deputy Secretary-General of the Chinese Arbitration Association (Taipei) and now serves on the CAA as its Honorary Advisor. Qualified and admitted to practise in Australia, Winnie is an established academic with special focus on international arbitration, mediation and conflicts of laws. She writes and published extensively and one of her works - "Public Policy in the Enforcement of Arbitral Awards: Lessons for and from Australia", has achieved more than 16,000 full-text downloads. She now serves on the editorial boards of Contemporary Asia Arbitration Journal and Chinese (Taiwan) Yearbook of International Law and Affairs. She has concurrent teaching appointments in numerous institutions since September 2000, including Bond University, Adelaide University, National Taiwan University and Soochow University.
Unknown to many, Winnie was a key member of an international team of experts from Taiwan, Australia and Singapore (2012-2016) which initiated a project and presented a draft convention for submission to the United Nations which ultimately culminated in the "UN Convention on International Settlement Agreements Resulting from Mediation" (Singapore Convention 2019).
Winnie's academic background and her experience at the CAA launched her into the practice of international arbitration. Apart from the CAA, she is also on the CAA International Arbitration Centre and Hainan International Arbitration Court.
Winnie works proficiently in both English and Chinese (traditional and simplified) languages.
We are very pleased that her admission adds to the breadth of expertise available for arbitral appointments in our Chambers.