FOR IMMEDIATE RELEASE
Singapore, 31 January 2016
The Residents of The Arbitration Chambers are pleased to announce that they have been joined in their numbers by Mr. Andrew G Moran QC, who will now practise with them as a full-time professional arbitrator as of 1 February 2016.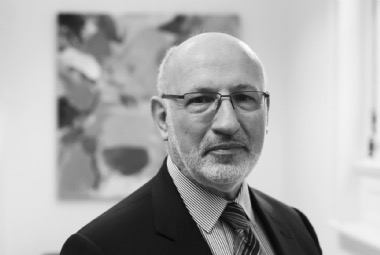 Andrew is a senior English Queen's Counsel appointed in 1994, an Arbitrator and Deputy High Court Judge in England and Wales, with an impressive repertoire of experience in civil, maritime and commercial litigation and arbitration, acquired through nearly 40 years in practice (22 years in silk). His wide training and experience as an advocate, and sitting as a part-time judge (for nearly 25 years) has enabled him to preside over wide-ranging cases both in court and in international arbitration. He also sits at first instance and as an occasional Judge of Appeal in the Isle of Man dealing with heavy commercial and banking cases. He has presided as the Chairman of specialist market disciplinary tribunals of the International Petroleum Exchange, the International Commodities Exchange, and the London International Financial Futures Exchange in the City of London. Now, he wishes to focus this extensive experience in dispute resolution in his new role as a resident arbitrator of The Arbitration Chambers.
Andrew came to reside and set up practice in Singapore three years ago and has lived here with his family ever since. He is the holder of a Foreign Law Practising Licence under the Legal Profession Act and holds many appointments as arbitrator in a wide range of maritime and commercial arbitrations both seated in Singapore and abroad. He is a panel arbitrator at SIAC, SCMA, KLRCA, and a supporting member of the LMAA. He is a Master of the Bench of the Honourable Society of Gray's Inn, a member of the Baltic Exchange, a member of the Worshipful Company of Arbitrators and a Freeman of the City of London.
Andrew is recommended as a leading Silk in the Legal 500 Asia Pacific in Shipping and International Arbitration for 2016; and will be recommended in the Singapore section for "Dispute Resolution: Arbitration (International): The English Bar" in the upcoming edition of Chambers & Partners Asia Pacific 2016. He is looking forward enormously to continuing to serve the maritime and commercial community in Singapore and the region as an arbitrator, in company with his new colleagues.